Make Your Way
Welcome to a new era of premium boating, where every detail is flawlessly crafted to give you the best on-water stories. The Premium Line of pontoons and tritoons invites you to make your way into a world of uncompromising comfort and style. Revel in the artistry of all-new, modern designs created to turn heads and make a statement. Step aboard and discover a spacious and customizable layout that adapts to your unique preferences, ensuring a personalized experience. Designed with ultimate comfort in mind, you can relax and unwind with plush seating and your choice of SoftTouch and CoolFeel upholstery. Experience the power of advanced propulsion options, providing effortless navigation, and superior performance. At Crest, we believe in the power of customization. Make your way by tailoring the look, features, and performance of your pontoon or tritoon to your individual taste.
Available
Lengths
23-25 ft
Available
HorsePower
25-400 hp
Five Things About the Caribbean Family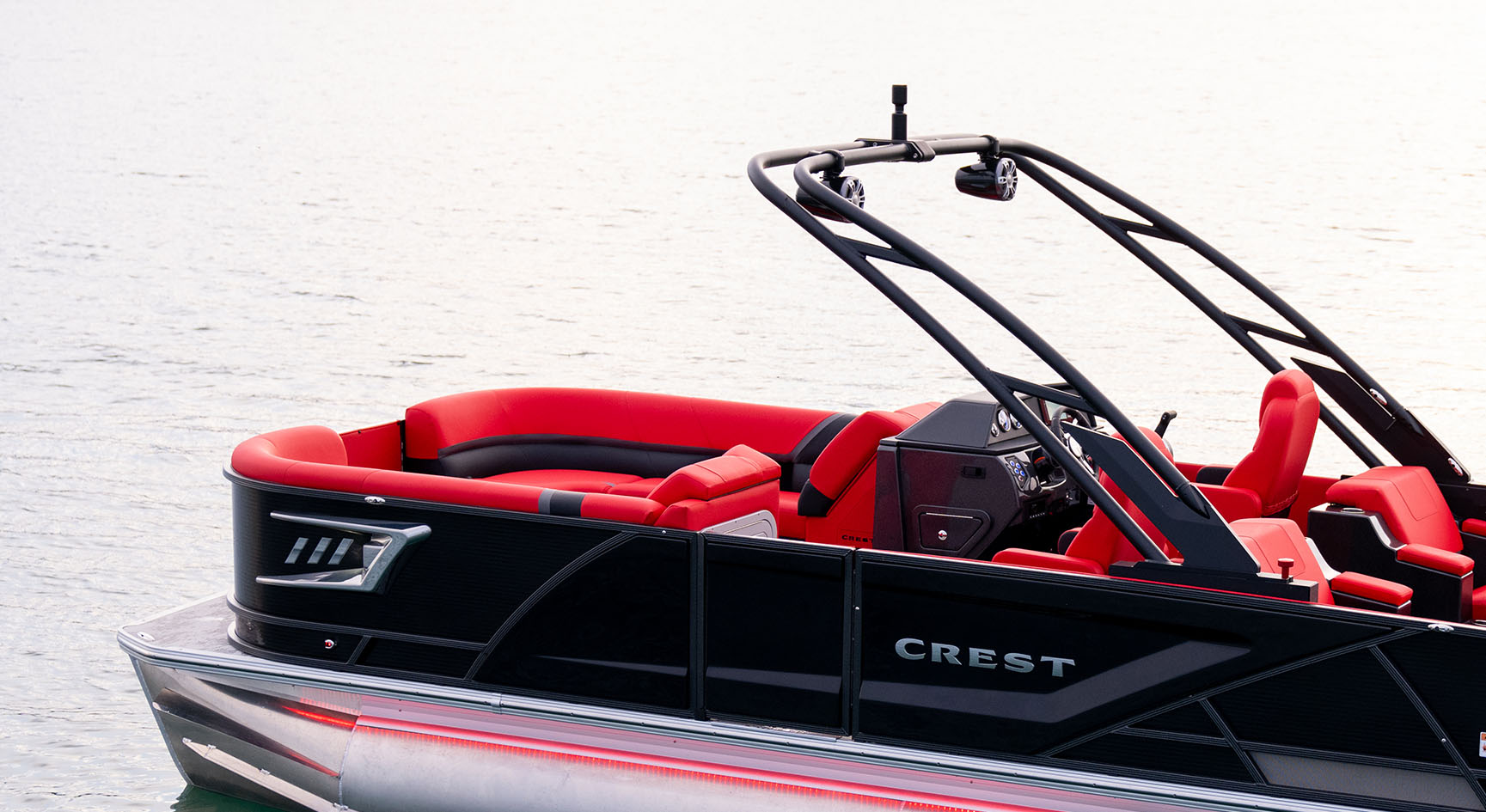 1. Optional Wakeboard Arch
Take the adventure to new heights with the optional wakeboard arch.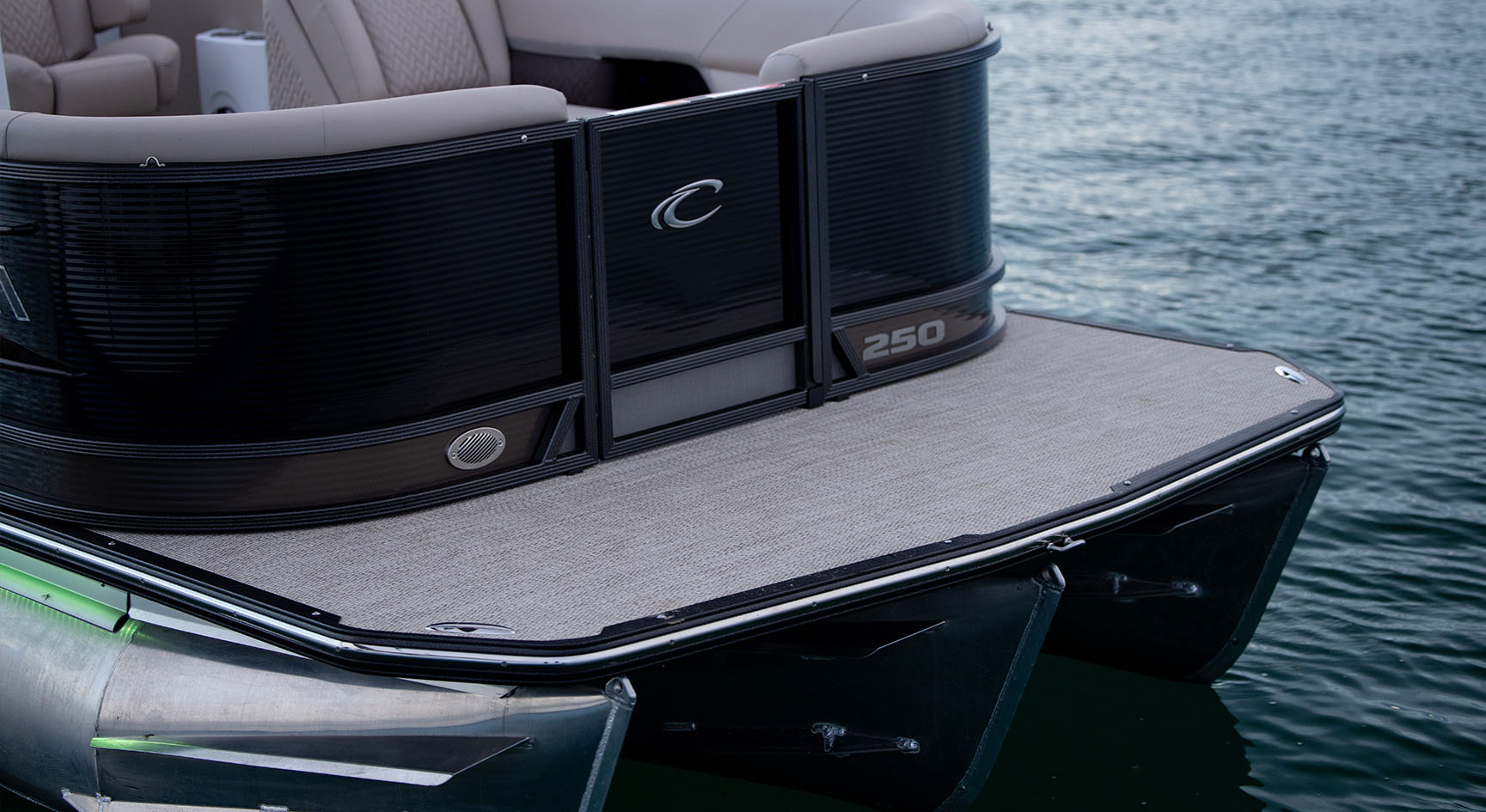 Two extra feet of space on bow give the crew more room to walk on and off the boat from the dock or simply sit to enjoy the view.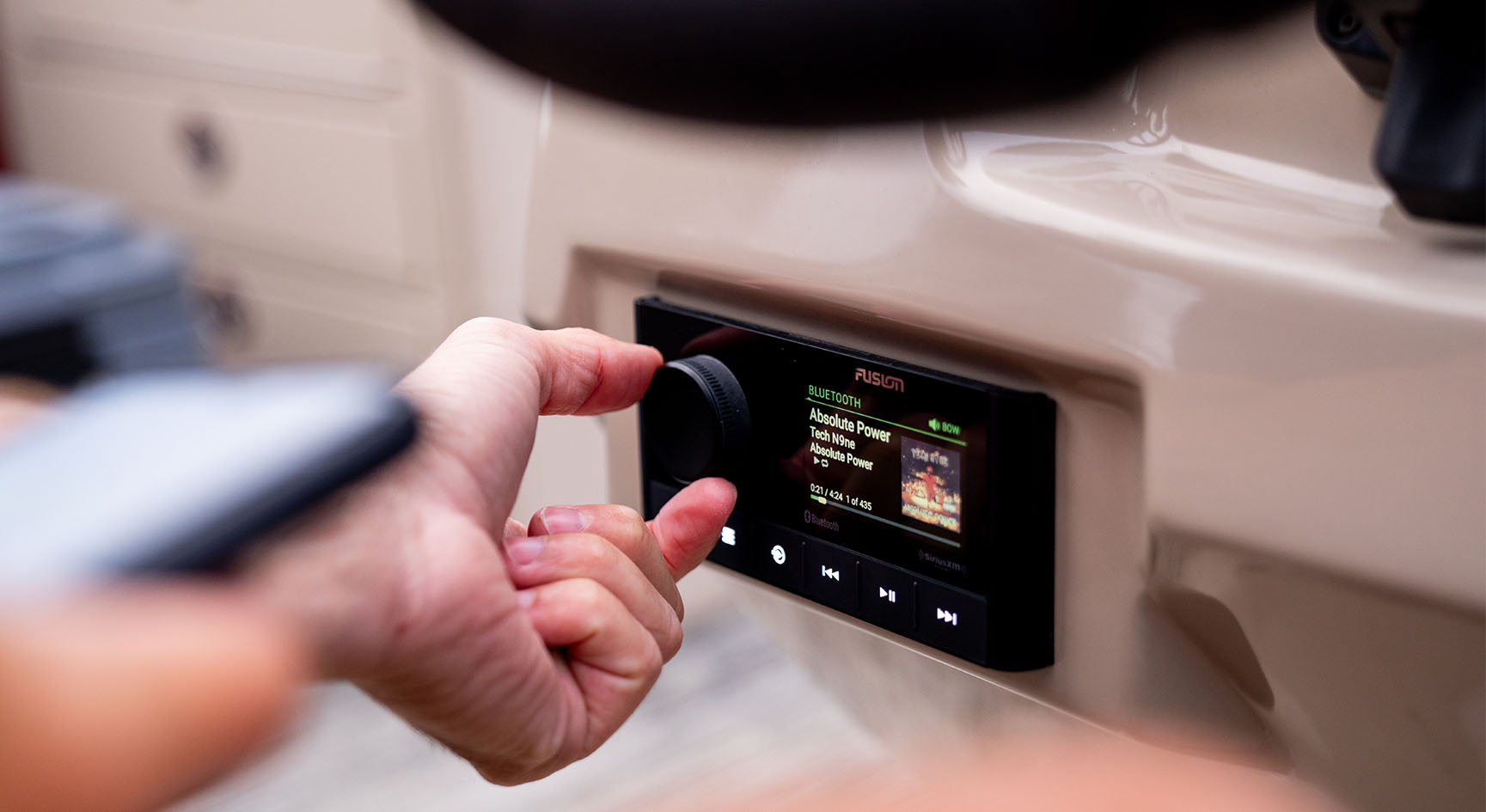 Enjoy the ultimate audio experience with a premium audio system, enhancing every moment of your pontoon boat journey.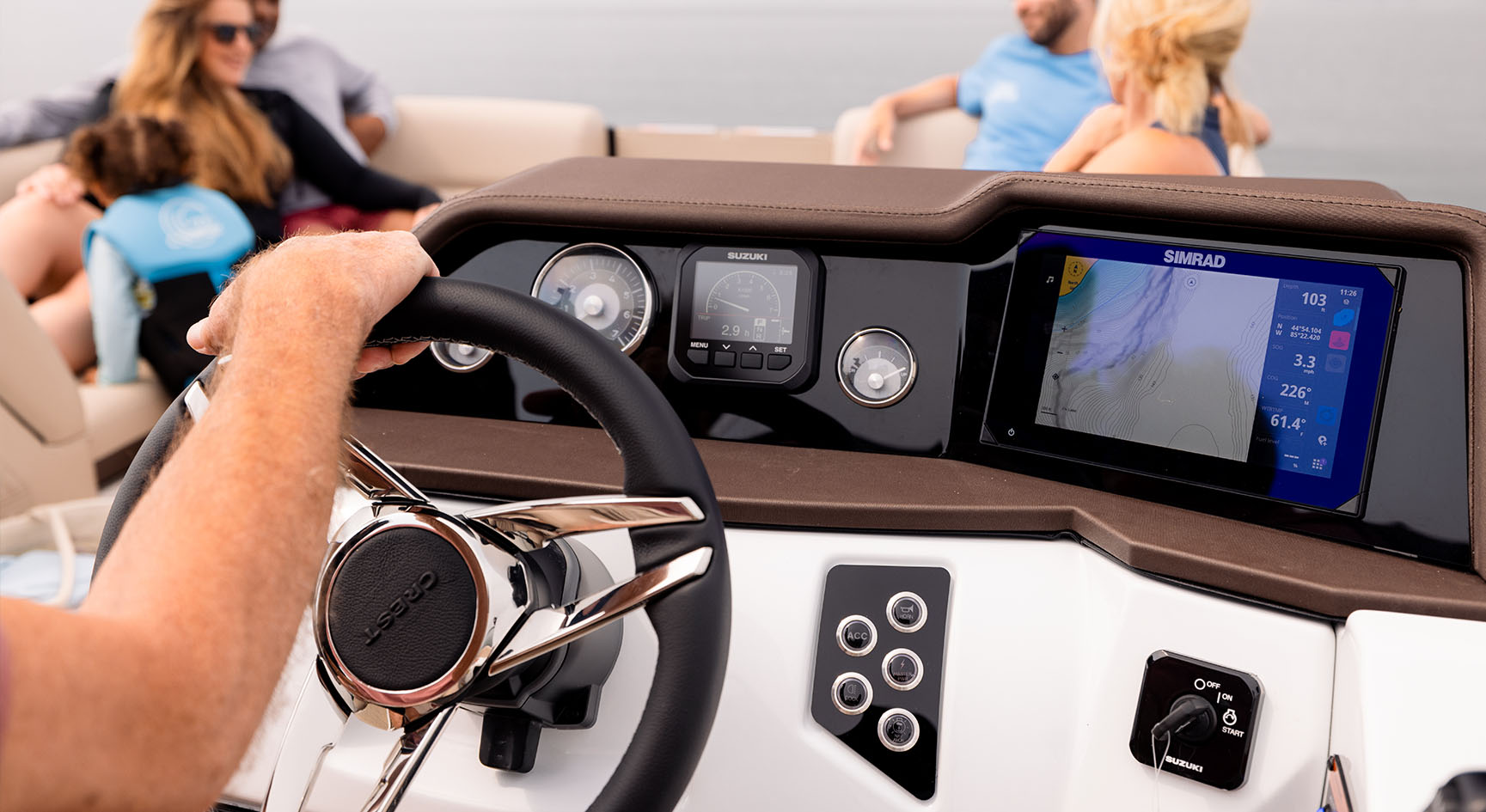 Command your boating experience like never before with the upgraded helm and dash, combining style, functionality, and intuitive control.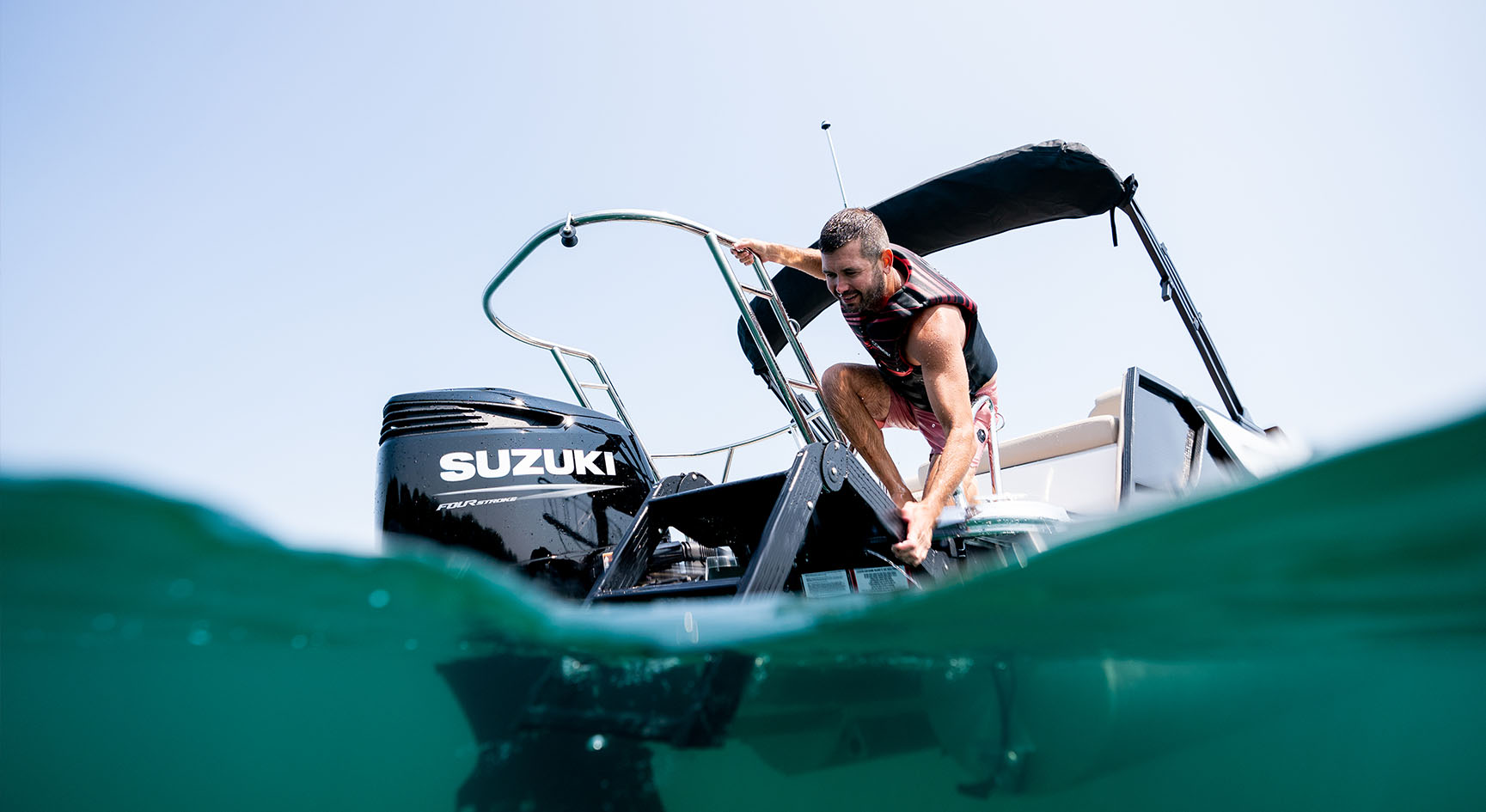 Climb aboard effortlessly and safely with the convenience of the new Revo ladder, making entry and exit from the boat a breeze.
Previous
Next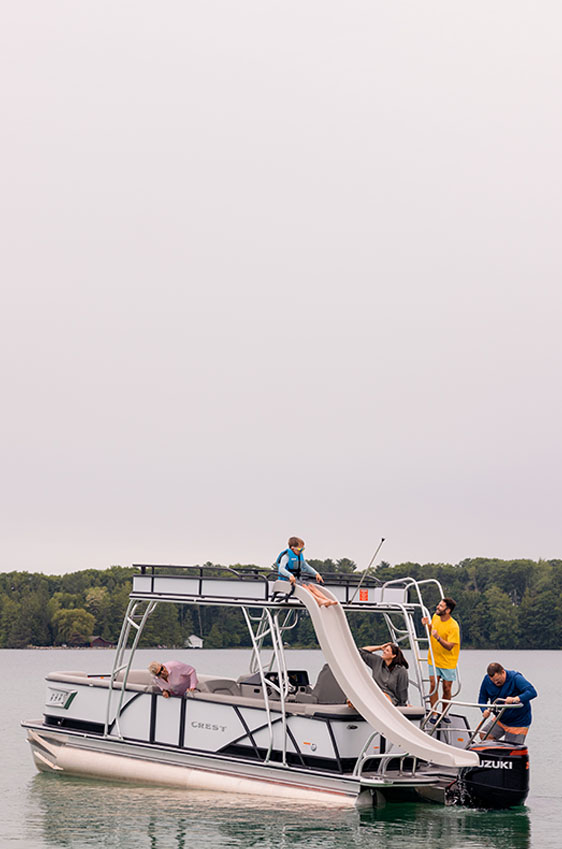 The Caribbean LX combines limitless possibilities and thrilling adventures, allowing you to create moments that will last a lifetime. Your Story, Your Rules.
View Model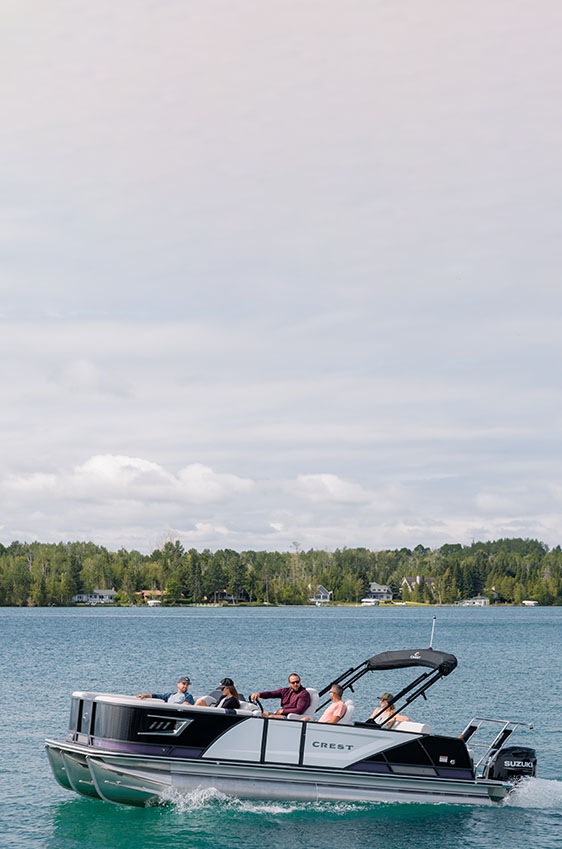 Unleash adrenaline-fueled thrills or indulge in blissful relaxation at your chosen haven with the Caribbean RS. Escape the Ordinary, Design Your Extraordinary.
View Model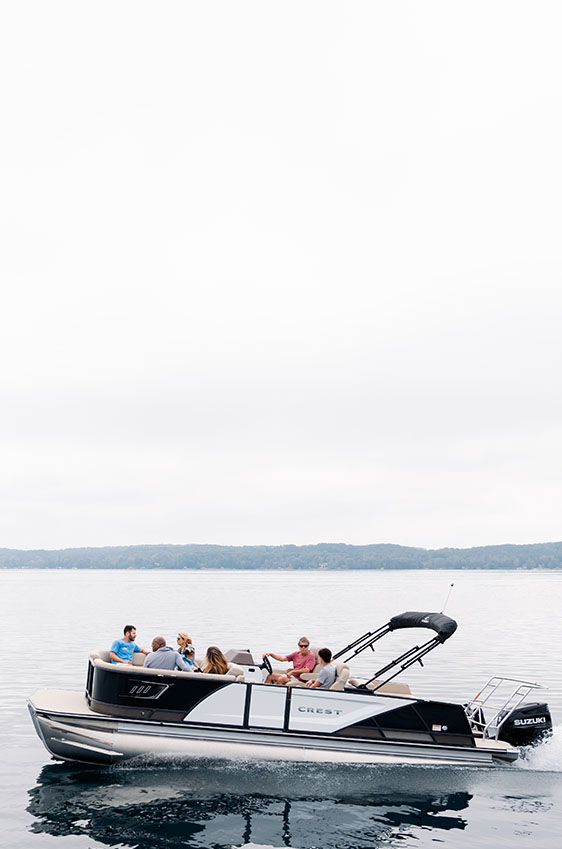 Experience distinctive and unrivaled style along with premium upgrades, cutting-edge features, and unmatched performance. Crafted for You, Designed by You.
View Model
Since 1957, Crest pontoons have delivered an on-water experience unlike anything else. Our headquarters and manufacturing campus have been in Owosso, Michigan since day one. We push the boundaries of innovation and hold pontoons and the experiences they can deliver to the highest standard. Crest's construction and reliability is unparalleled in the industry because of our care and dedication to our craft.
learn more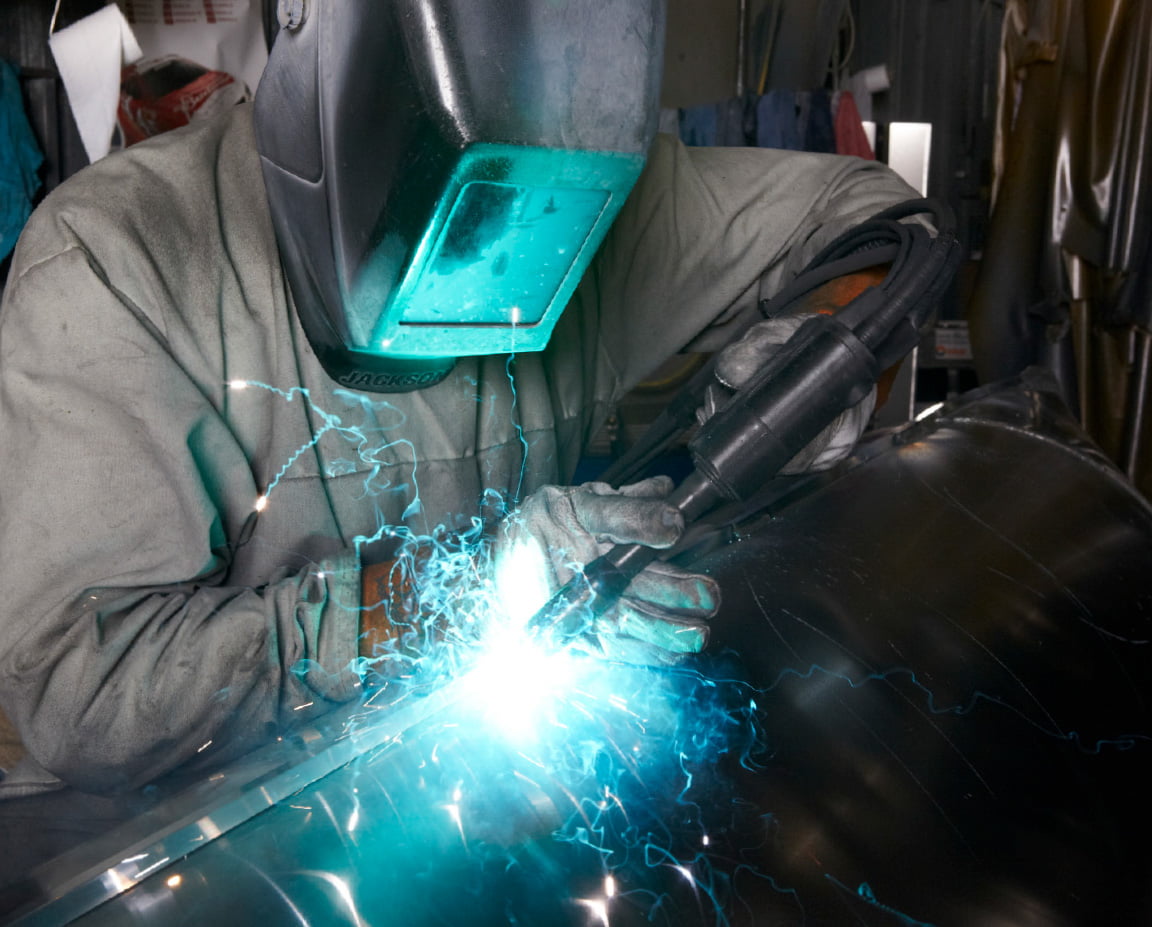 Ready to learn more?
Contact a dealer today!