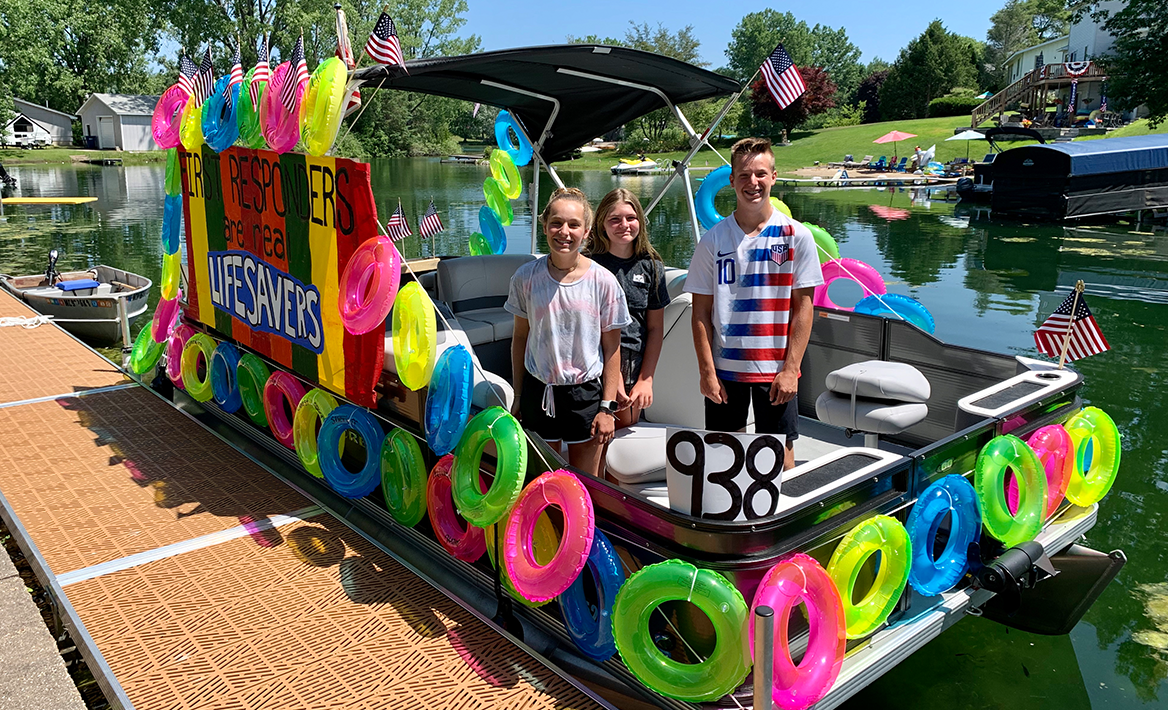 We bought a home on Silver Lake in Traverse City, MI. We needed a pontoon that could satisfy the needs of a retired couple, our three children and five grandchildren. We built a Classic Fish on Crest's website and gave them our budget. They referred us to a local marina then made us the perfect offer! On July 4, 2020, we entered our boat in the annual regatta on our lake. The whole family decorated the boat with 68 inflatable rings. Our theme was "First Responders Are Real Lifesavers", and we took 2nd place!
The boat is always docked at our home in Traverse City, Michigan and is used by all our family members. I am often driving the boat while my grandchildren ride on the tube or anchor near a beach while everyone swims.
I also use it to fish and keep my catches alive in the front livewell.
We love our Crest.