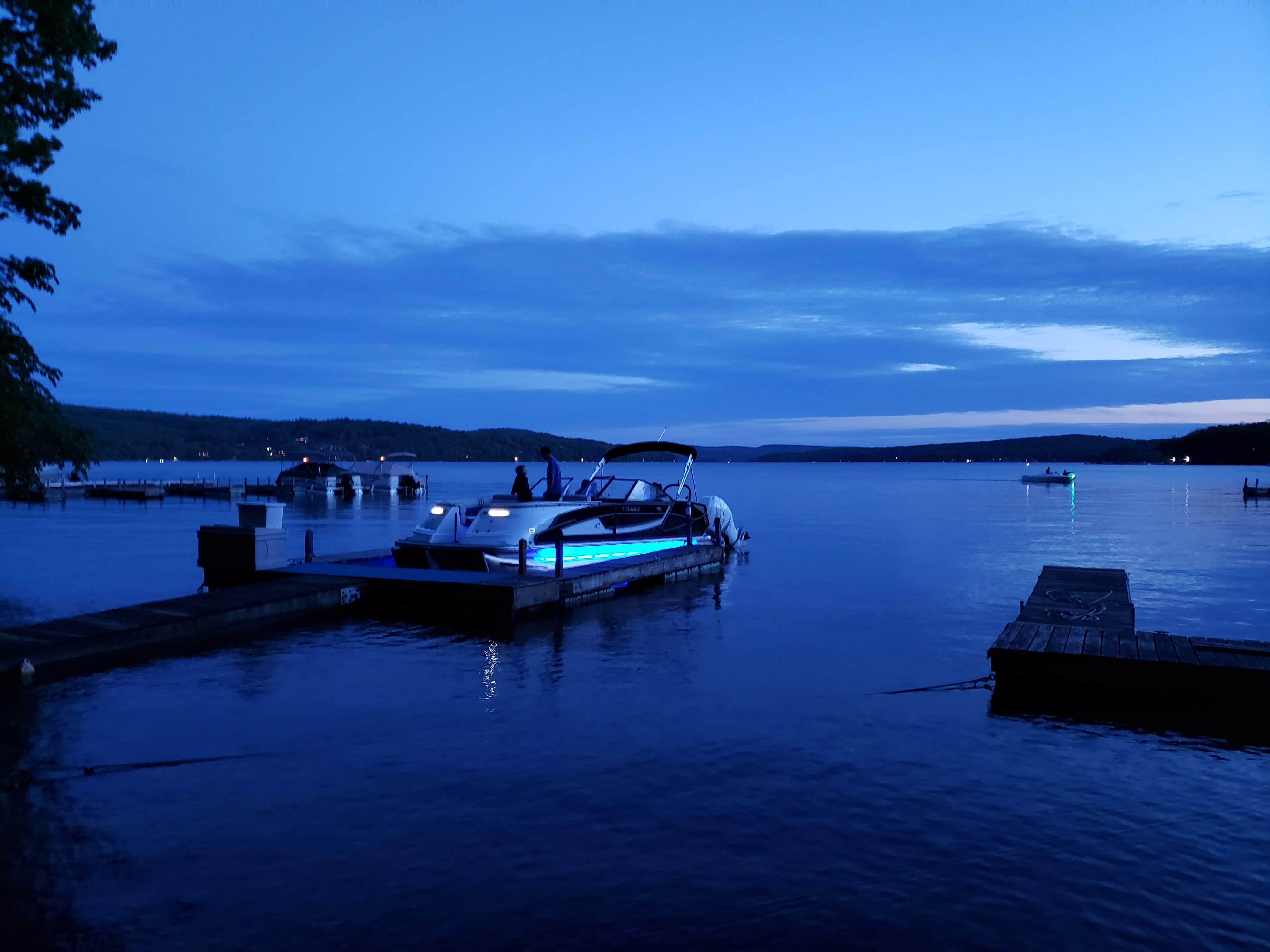 A great day got even better when a storm passed to the eastern side of Lake Wallenpaupack. We watched it drop a tremendous amount of rain on the surrounding shoreline and eastern half of the water. While we continued to be tied up and party with friends, an amazing double rainbow appeared. We were fortunate enough to have our entire family pose for a picture which looks like it could be a postcard. Our Crest is the only one of its kind on our 13-mile-long lake!
Our lake is rough on weekends due to boat traffic, and we enjoy the smooth ride our Crest pontoon provides. We constantly receive compliments on the styling and interior layout and design, which seem to be the best in the industry. People are always fascinated by the twin motors!
I looked at nearly every manufacturer prior to making the purchase, and I didn't find one I liked the more than our Crest.