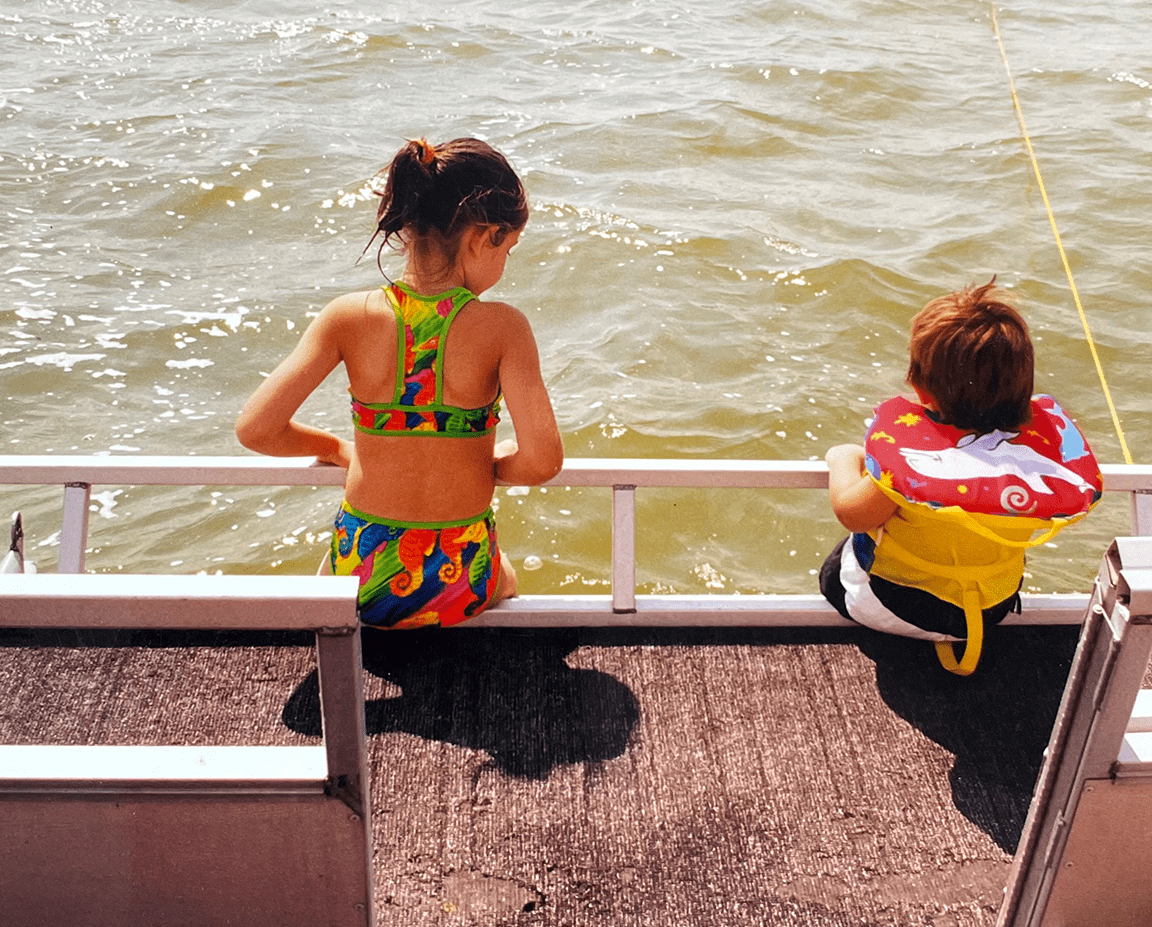 My parents had a Crest pontoon when I was a kid. My dad said Crest pontoons are the best, and they're made in Michigan. Now, I'm on my fourth Crest, and my kids and my granddaughter get the same experience I did.
This photo is me in 1972 on my family's Crest. Crest has been a part of my family since I was born.
My parents had a 1968/69 Crest steel pontoon. I bought my first Crest in 1997. It was a used 1980s model with a 20 HP 2-stroke. Then, I purchased my first new Crest pontoon in 2003; a sport model with a 40 HP 4-stroke. After enjoying the 2003 for 12 years, we upgraded to a Classic 230 with 115 HP, then again to the Caribbean 250LX with a 300 HP. I have pictures that show the progression over the years. I think the photo of me on the back railing in 1972 explains my love for the water.
I was lucky enough to grow up on Devils Lake in Manitou Beach, Michigan. We've had a home there my entire life, and my children and granddaughter get to experience the same love for the water that I did.
All of us have done it with Crest.