What to consider when buying a new Crest pontoon
---
Consider us the sun chasers. The lake loungers. The water adventure seekers. Just like you, we can't get enough of boating season. That's why for more than 60 years, Crest has been dedicated to creating the best experiences on the water. Since day one, we've pushed the boundaries of innovation and held pontoons and the experiences they deliver to the highest standard – we will carry that tradition going into the new year. As you consider buying a new pontoon for this summer season, take note of the superior style, construction, and comfort that Crest Pontoons offers.
CONSTRUCTION
Your best days on the water start with the best materials. High-quality tubes, robust fence rails, and the industry's best deck construction provide what you need to enjoy your ride with confidence. Because of our vertically-integrated facility, the entire boat building process is controlled under one roof. From the custom composition of the ergonomically built helms and the precise placement of each light, speaker, steering wheel, and seat – comfort and quality is at the forefront of the production process. Skilled engineers have taken the knowledge obtained from years of constructing the finest pontoons on the water to continuously strive to deliver a structurally sound and beautifully designed series of boats. From entry level boats to the dual engine cruisers, Crest's vast product lineup is sure to satisfy even the most particular boaters.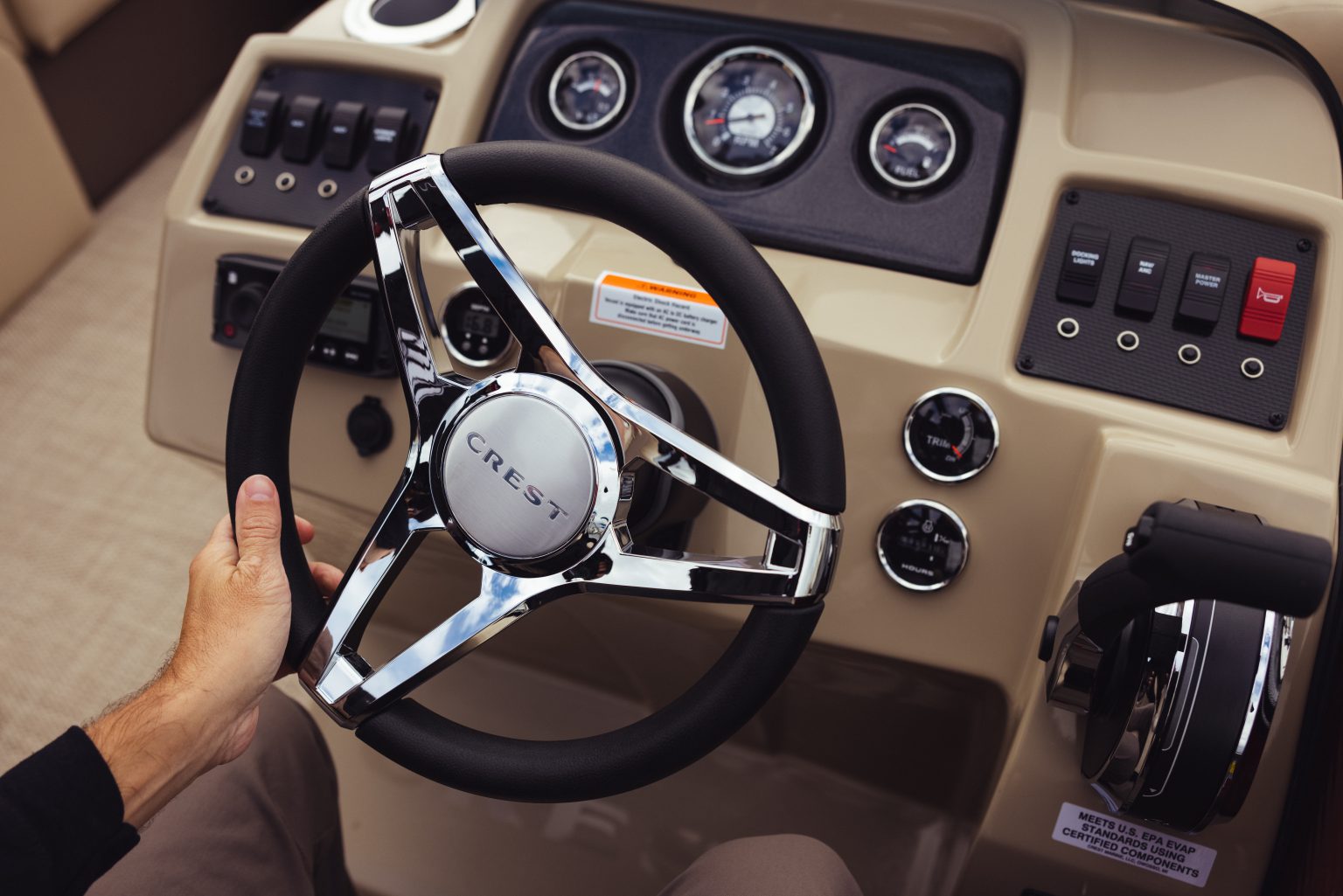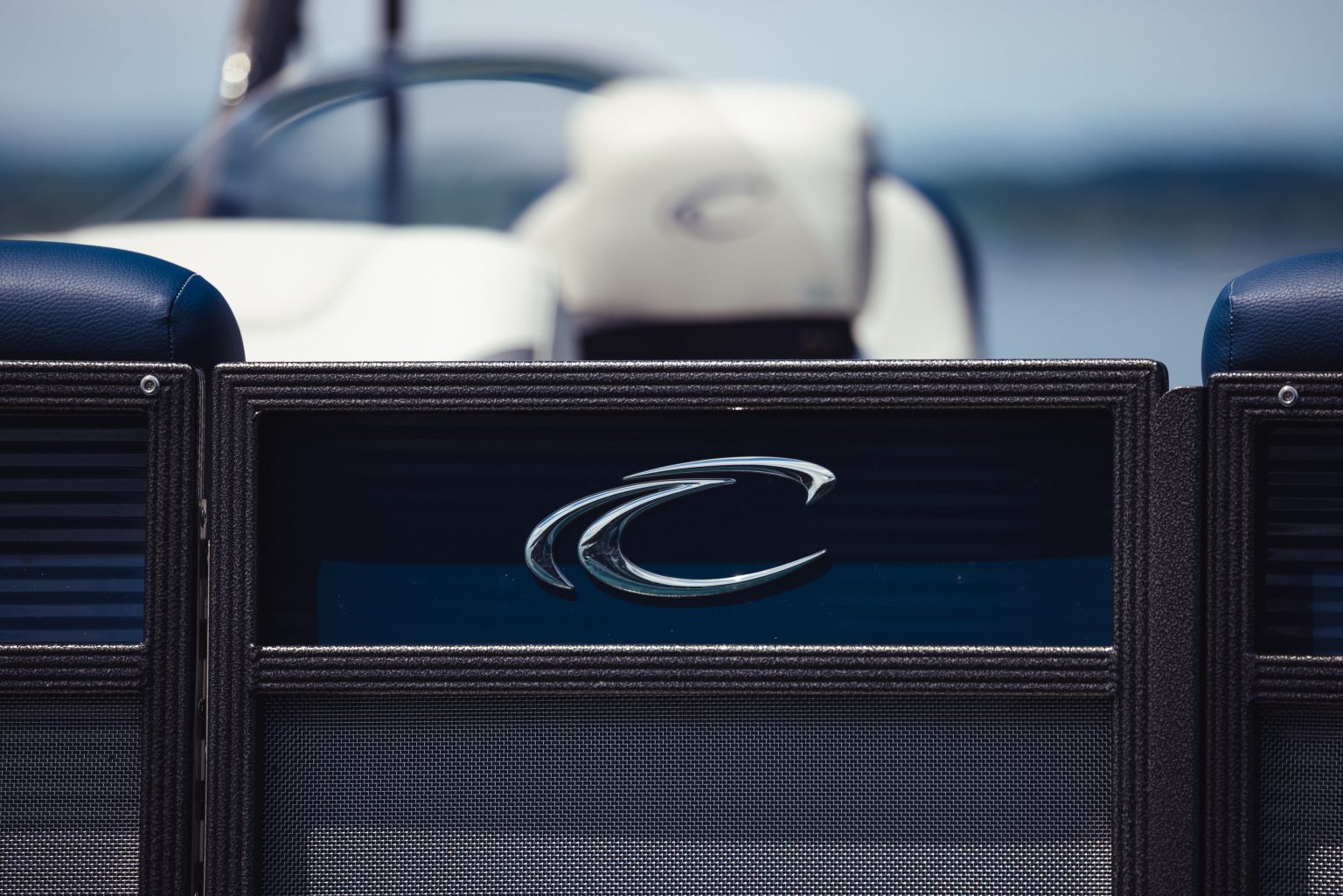 STYLE
Powder-coated rails come standard and provide a timeless look that will last a lifetime. Every detail on board is carefully designed and can be customized to enhance your pontoon experience. Whether you want to make a bold, vibrant statement or keep it classic, you can personalize any Crest model with a variety of exterior color combinations. If we're talking interior, no matter which colors you choose, you'll end up with a luxury look and feel. Our upholstery options include tones of tan, gray, navy, and black. Across our entire lineup, every Crest is sure to make a statement on the water.
Our Classic Family is our signature line of pontoon boats and offers classic styling with the top-end quality you've come to except from Crest. Models included in this family are the Classic LX, Classic DLX, and Classic Platinum.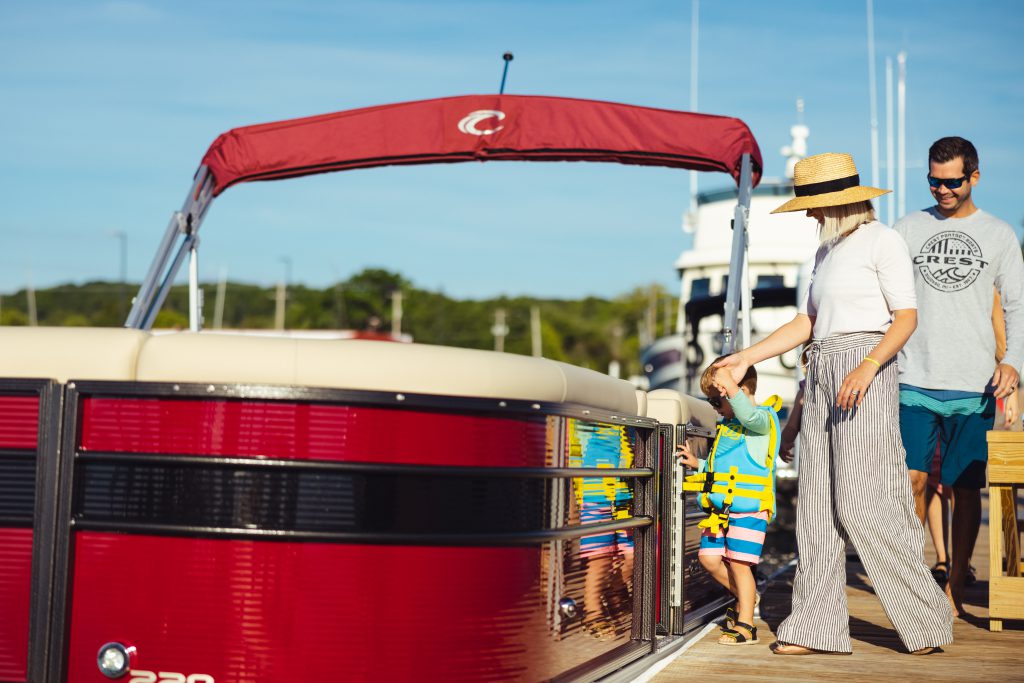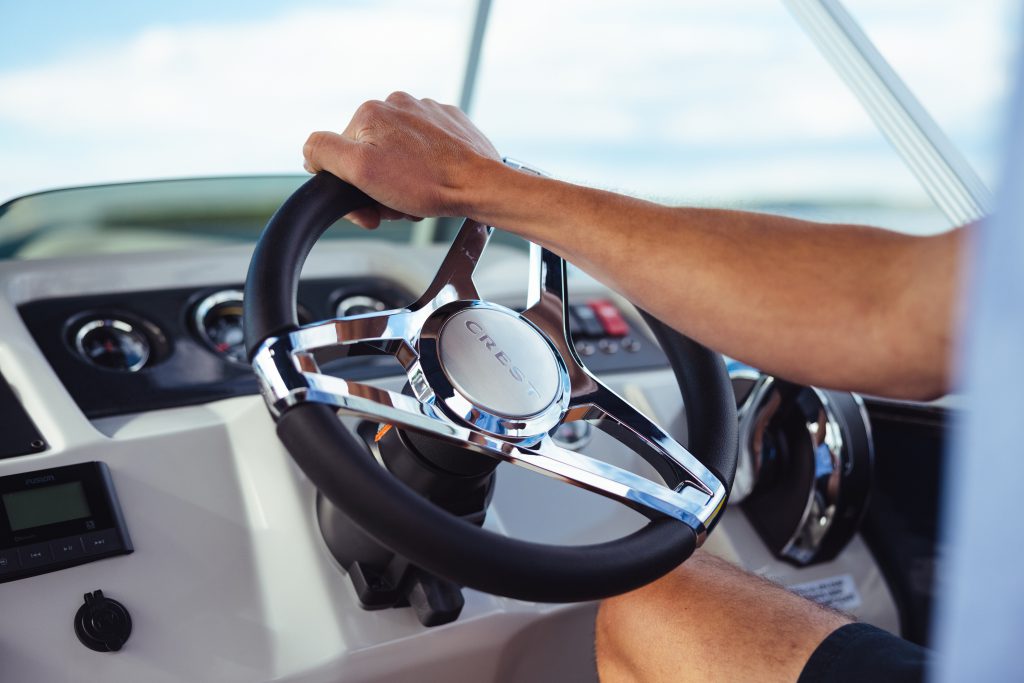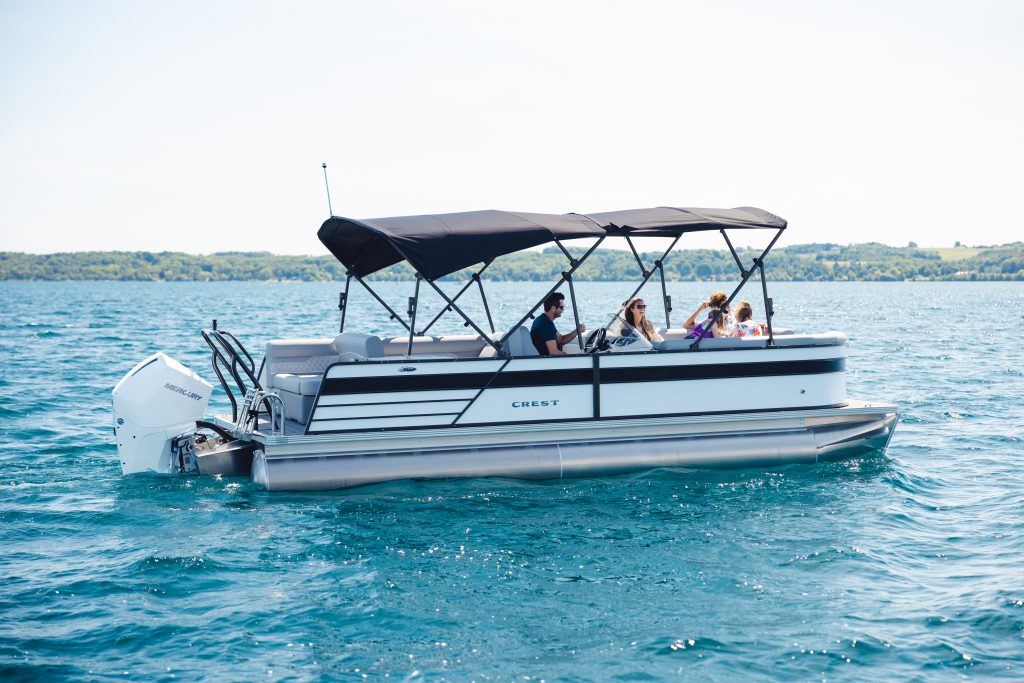 The Caribbean Family boasts a modern look and is Crest's premium line of pontoon boats. With an enhanced sleek rail design, each model in this family is sure to make a statement on the water. Check out the Caribbean LX, Caribbean RS, and the Caribbean Platinum.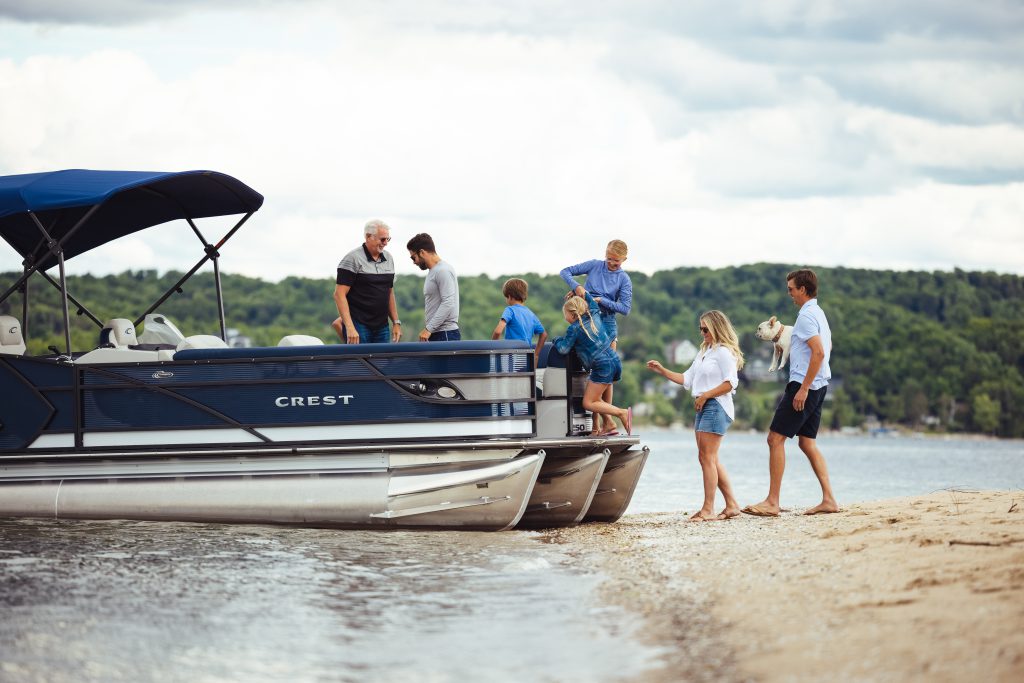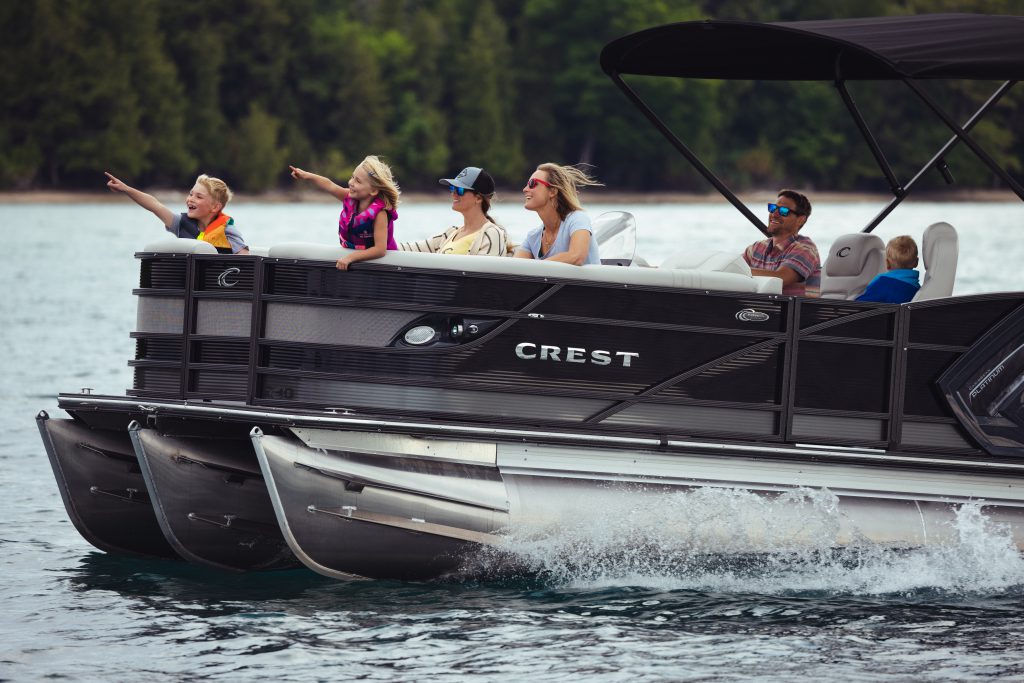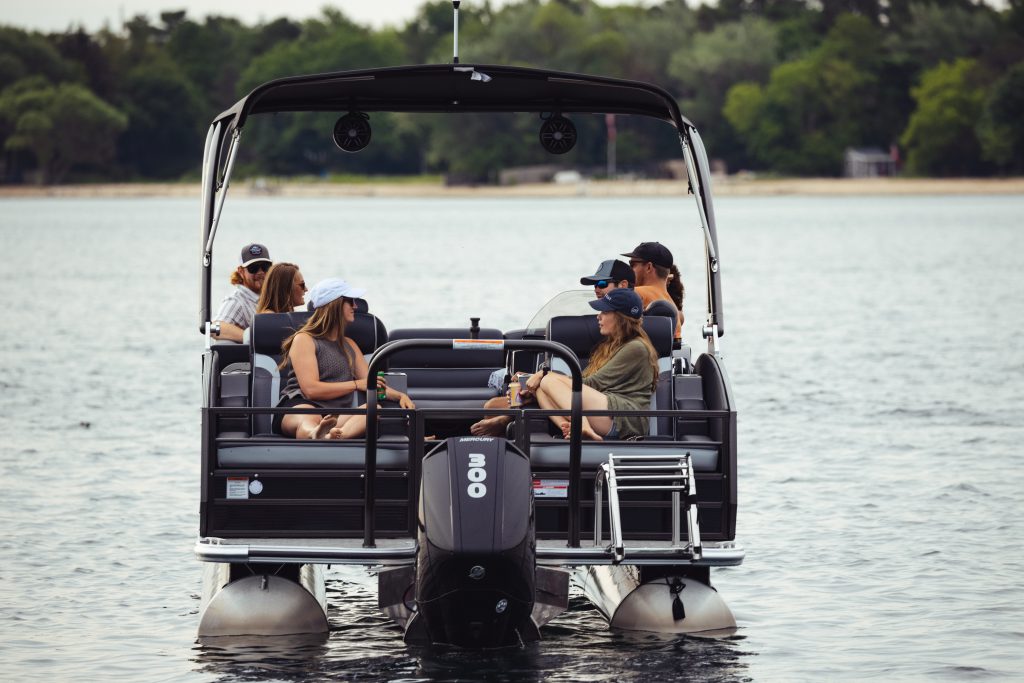 The Luxury Family consists of the Continental, Continental NX, and Savannah models with the most innovative and cutting-edge styles. From the wraparound windshield on both Continental models to the optional cladded arch offered on all three, the style and plush amenities offered on our Luxury Family is like no other.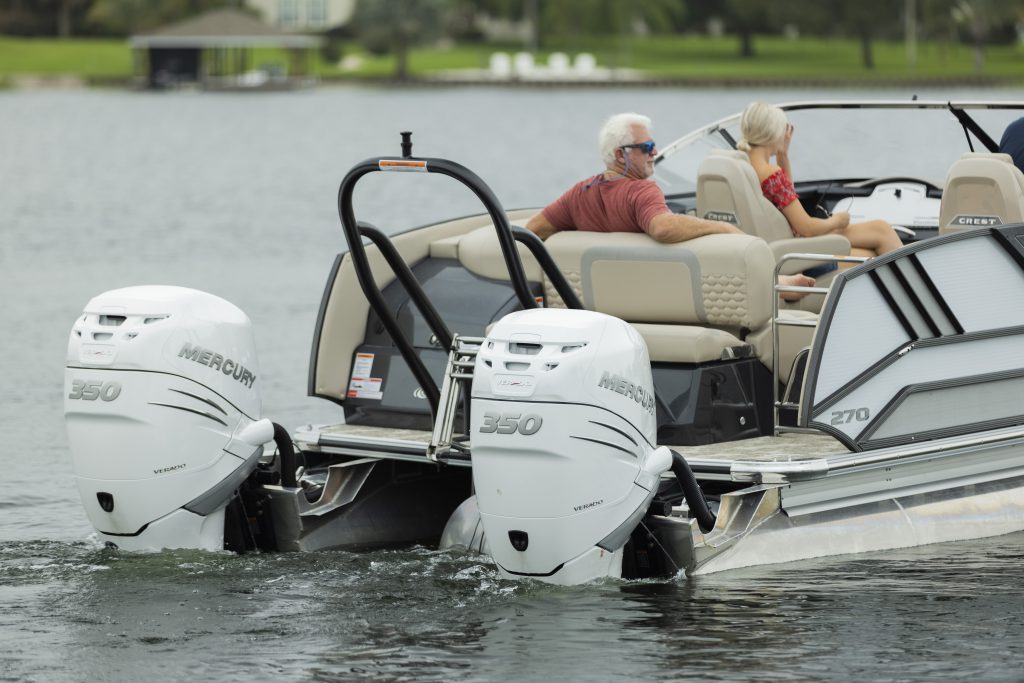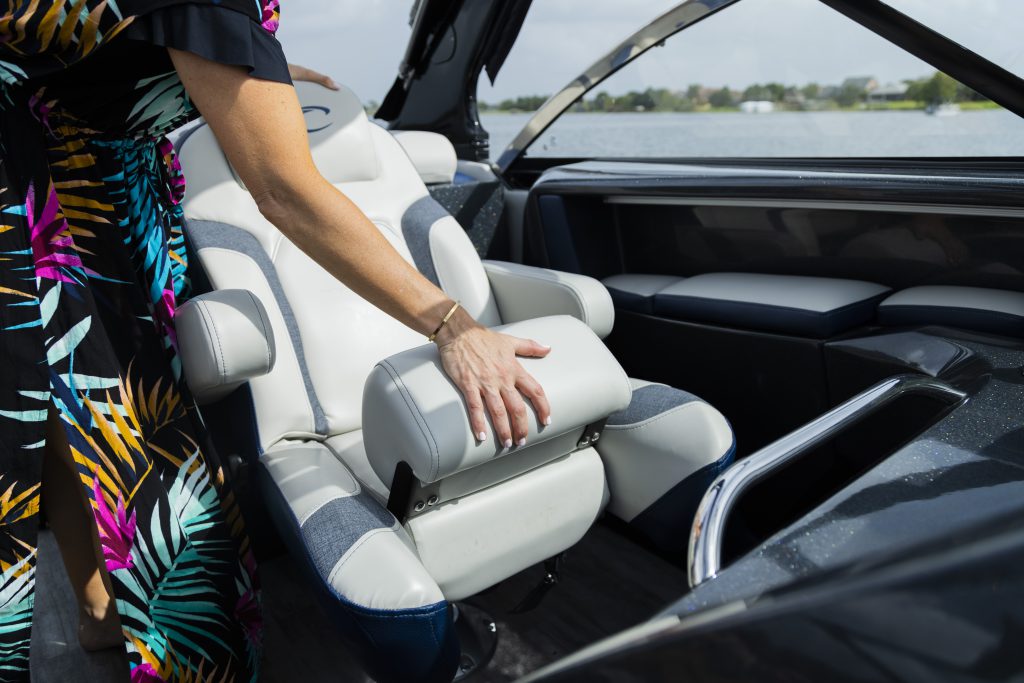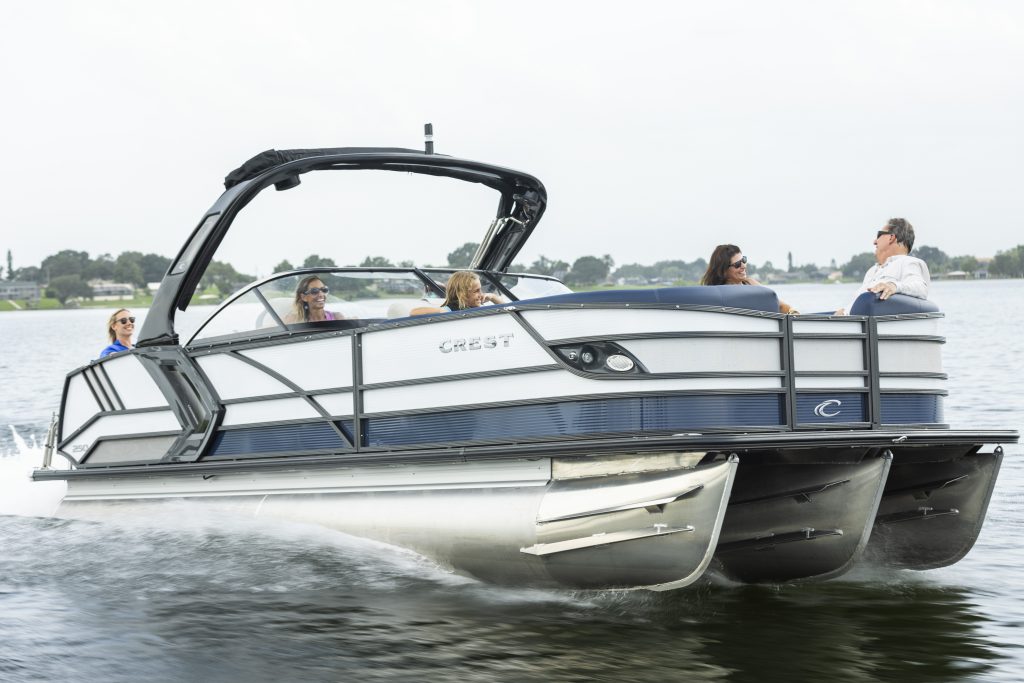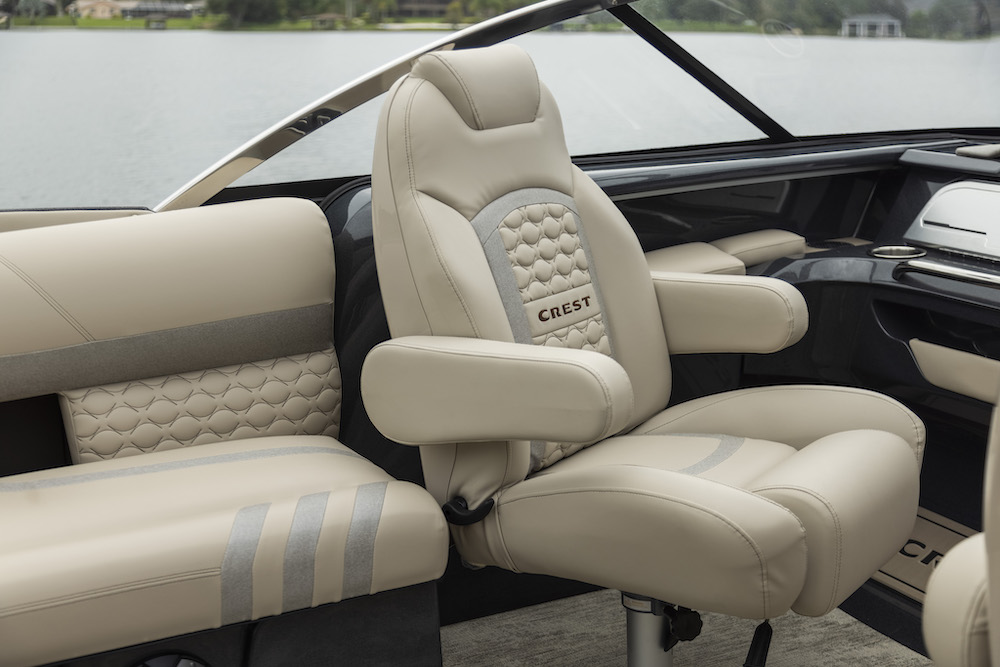 From each carefully hand stitched captain's chair, to its seating placement and height, our pontoons are designed for boaters, by boaters. Our seats are made with deeper seat bases, higher seat backs, and superior foam for longer, more comfortable days in the sun.
Versatile layouts make it easy for everyone on board to move around, get comfortable, and explore the views on the water.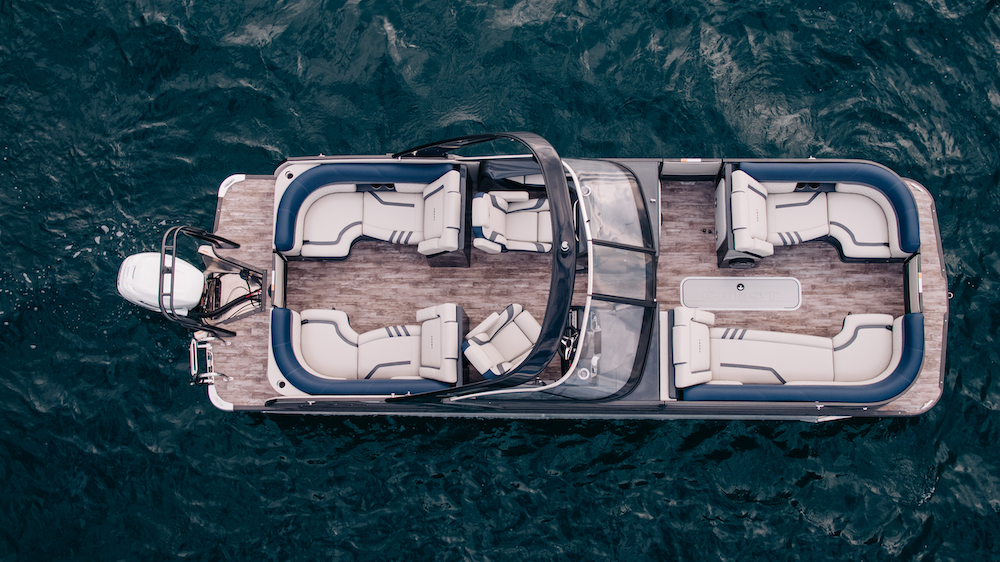 Discover your Crest by exploring each model within our lineup, then customize your perfect pontoon for next season.
It's the Crest Time of Year to buy so you can be ready for a perfect summer.