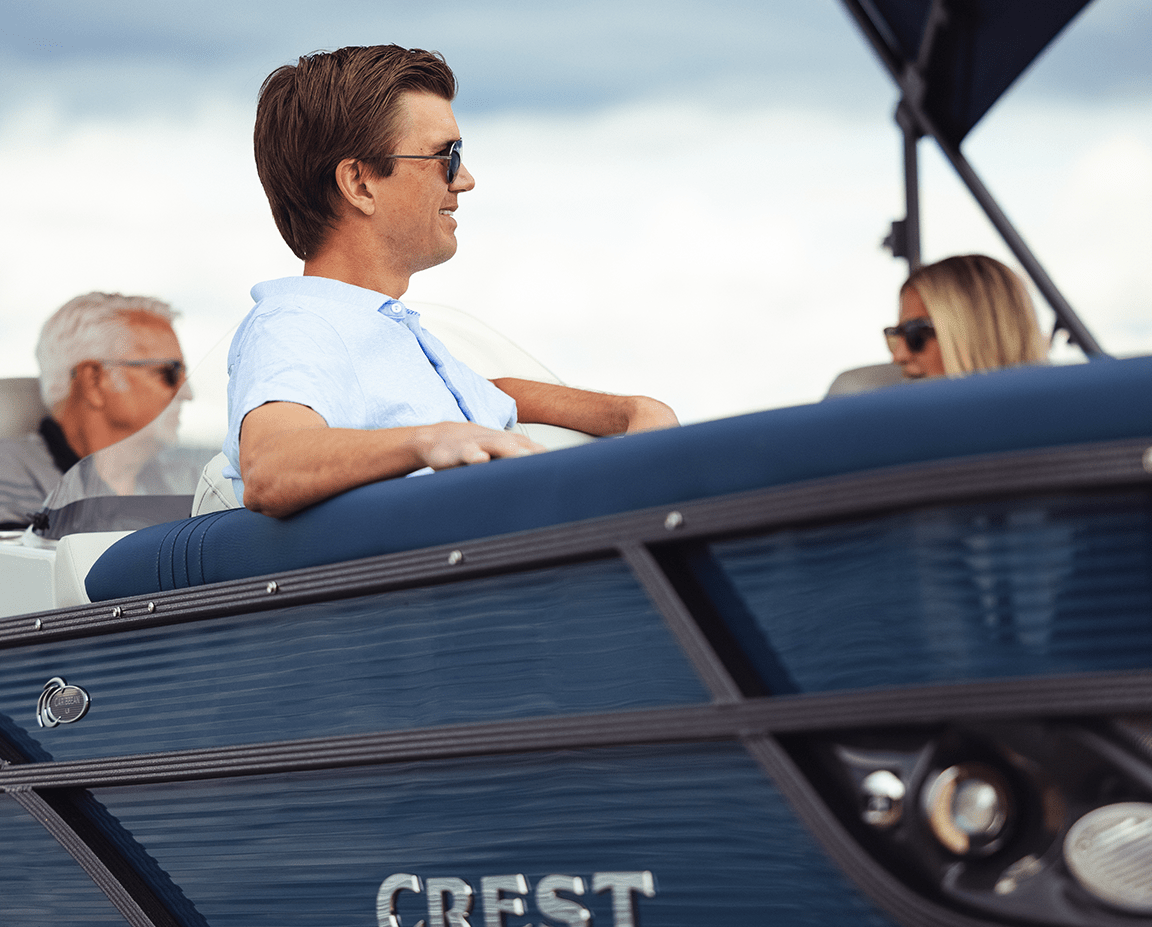 The sun's shining, the water's glistening, and you and your crew are planning for a great day out on the water. A pontoon picnic can take your weekend trip to the next level, where you can relax with your crew with some good food, cold drinks, and fun decorations. Here's what to pack for your pontoon picnic.
Food and Drinks
Prep the food and drinks the night before your pontoon picnic. Pack your cooler with ice and then cook and store food in the cooler along with your favorite drinks.
Pack these delectables to enjoy on the water for a good mix of protein, carbs, and healthy fats:
· Pasta salad
· Bread
· Deli meats
· Mixed nuts
· Cold shrimp skewers
· Water bottles
· Sodas
Remember to pack these must-haves for your picnic:
· Cooler
· Plates
· Utensils
· Boat-friendly cups
· Trash and recycling bags
Fun Pontoon Picnic Decor
Set the tone for your pontoon picnic with some fun designs. Bring throw pillows and a picnic blanket to get comfy while you're eating onboard(and when you need to snooze for a bit).
Depending on your pontoon model, you may already have LED RGB lighting available. Otherwise, pick up a set of wireless string lights for some mood lighting.
You can also have fun with the decorations with seasonal theming. Throw a string of faux leaves on the outside of your pontoon when you're parked to celebrate fall. Hang up shimmering snowflake garland for winter. For spring, get a line of real or faux flowers, and then celebrate summer with beach balls and oversized shades for your guests onboard.
Last but not least, bring your favorite tunes. Load up your phone to connect to your pontoon radio via Bluetooth. Our wireless chargers keep you connected and blasting the music all day long.
Safety gear
Remember to stay safe while you're out on the water. Keep the following equipment on your pontoon for a good, safe time:
· Personal flotation devices
· Registration certificate
· Marine air horn
· Marine fire extinguisher
· Flashlight
· Spare batteries
· Tools and spare parts
Ready for a great pontoon picnic? Find a dealer and choose your perfect pontoon boat today!