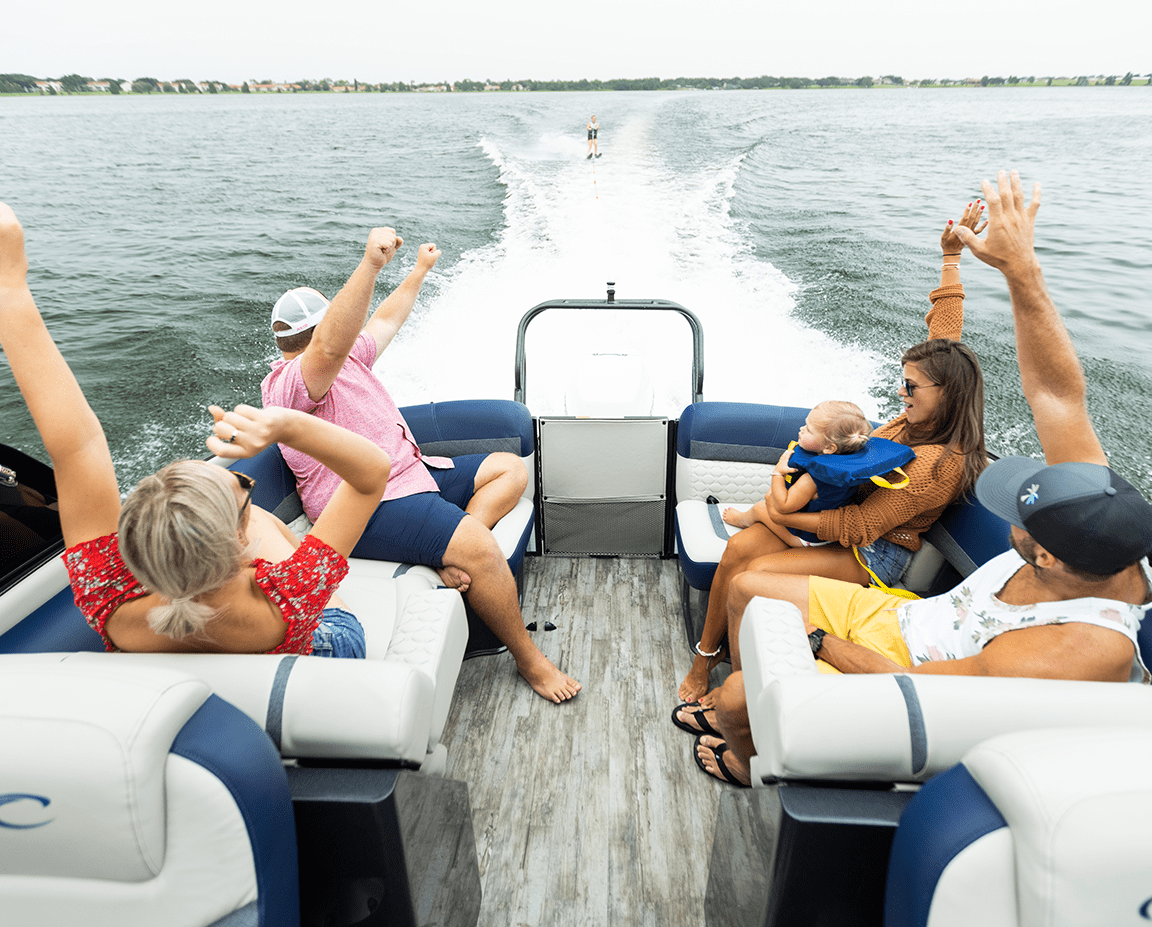 The fall and winter seasons are considered the boating off-season, which might mean a better time to explore the waterways. While winterizing and storing your boat are options, you can still take your Crest Pontoon out during these seasons in the cooler temperatures.
Tip #1: Keep an eye on when you take your boat out
If you live in a colder area, there's a sweet time in between fall and winter when the lakes and rivers are still good to take your Crest pontoon out on.
During the fall season, you can still catch some of the biggest fish of the season. Consider bringing a line conditioner if your line gets wet. You might need to store your boat in the winter season and instead enjoy ice fishing or wait until next season.
If you live in warmer temperatures where the water doesn't freeze, if at all, then you might be good to take your boat out for both the fall and winter seasons.
Tip #2: Explore areas that would typically be busy
Some local waterways might be packed during the summer boating season. While sharing the waters and finding your spot can be fun, less crowded waters can also be an adventure.
Find shortcuts, take the long way through a waterway, and find a new area to check out. Park your boat and take in the beautiful surroundings.
Tip #3: Theme your trip
There are tons of occasions to celebrate during the fall and winter seasons. You can throw a back-to-school party for the kids and parents.
Sail-gate with snacks and cold drinks on your Crest pontoon for football and basketball season to kick off the games.
Can't wait to take your Crest pontoon out on the water?