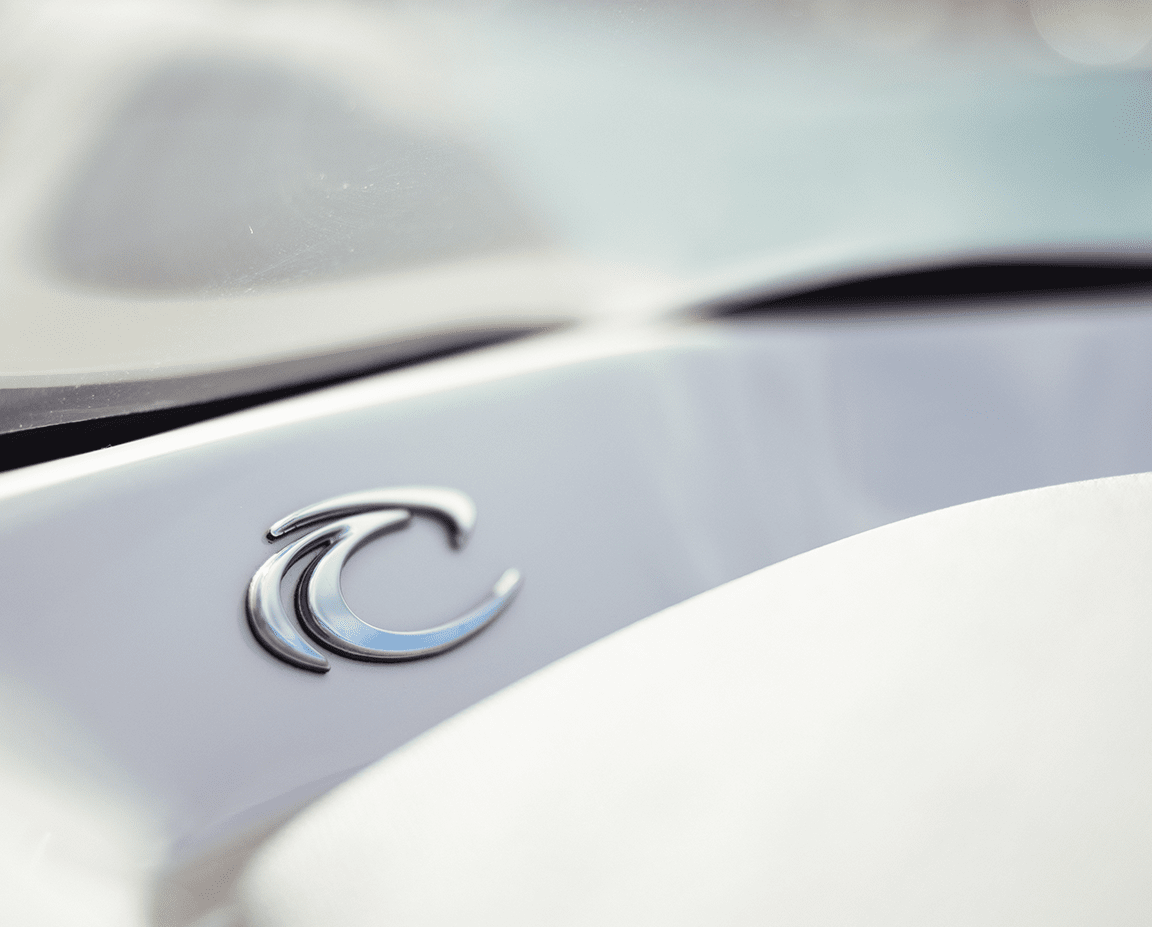 Creating a pontoon pet oasis can help your pet feel comfortable on your Crest Pontoon. Here's how to safely introduce your pet to life on the water!
Step 1: Set up an official pet and pontoon meet
The first thing you'll need to do is introduce your pet to the pontoon boat while the boat is docked. The noise from a pontoon boat might surprise your dog or cat, so you can slowly get your pet to recognize the sounds.
Once your pet feels comfortable, walk your pet onto the pontoon and let them explore the surroundings. Your boat will be an oasis for both you and your pet, so you'll both need to be familiar with it.
Step 2: Things to bring to create a pontoon pet oasis
Here are a few recommended items to bring to help your pet feel at home while on the boat:
· Food
· Freshwater
· Your pet's favorite stuffed animal
· Puppy pads
· Floating toys (once you work up to getting your pet in the water with you)
· Ladder (optimal for older, overweight, and arthritic pets)
· Bright-colored personal flotation devices for you and your pet
Step 3: Take it easy on the first ride
Stay with your pet for the entire duration of its first ride to keep them at ease. Avoid skiing or tubing because your pet might get excited or be concerned if the boat pulls someone behind you, so it's best to save the watersports for another ride.
Ride at a slower speed than usual for a casual cruise. Some pets may get seasick or nervous, so ride with a friend or family member so you can keep an eye on your pet. Watch for warning signs, including heavy drooling, yawning, and whining, and consult with your veterinarian for any other recommendations before taking your pet out on the water.
Step 4: Reward your pet
Bring treats for your fur baby. Show them some love with a hug, their favorite treats, and positive reinforcement during the ride.
Give them a spot in the shade with a small bed and dish. Have fun, be safe, and you and your pet will be ready for a great time together!
Ready to introduce your pet to your life on a Crest Pontoon?